Gesundeit, or God bless you!!
Spring is just around the corner!! 🌼🌺🌷 Woohoo!

But for many, that means you'll be sneezing and sniffing as your body tries to survive all the pollen! The sight of a crocus poking through the ground makes me smile nowadays, but the very sight used to make me start to itch!! It's a trade off when you take allergy meds, feel better now but suffer side effects like drowsiness, dry mouth etc... And then there are the long term side effects that cost us our health.
Thankfully there are ways to avoid allergy meds and keep us all healthier! Learn how to combat allergies by nurturing your gut health with diet, probiotics and enzymes and use essential oils to help promote immunity and reduce your symptoms..
---
Suffering chronic health issues seems to be a given - whether young or old. You can change that by becoming one of the outliers. Changing your health foundation is possible! Even if you are suffering now, you can turn your health around. Whether you are dealing with allergies, chronic illness or have been given a terrible diagnosis, Dr. Wakely's events are so informative!
Thursday, March 25th at 7pm (PST) on Zoom. To get the link,
register here.
---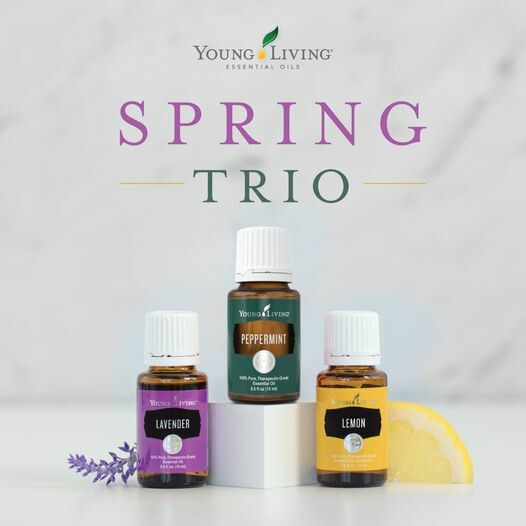 This seasonal trio can help you enjoy your time spent outdoors.
Put 25 drops each of Lavender, Peppermint and Lemon essential oil in a roller-ball bottle and fill the rest with V-6 Vegetable Oil Complex (carrier oil). For additional protection, add 7–10 drops of Copaiba. Apply on unexposed skin or after a day spent outside.
Diffuse this same blend at home or in your office to make it smell delightful and help you feel good. Use 2-4 drops of each oil.

To make the ultimate spring trio bomb, add 3 drops each of Lavender, Peppermint, Lemon, Copiaba Vitality Oils in a veggie capsule and fill it to the top with a carrier oil. Take this blend 2–3 times a day or as needed.
My good friend, ConnieSue shared with me her own story about this blend. These are her words... "I took Allegra for 20+ years and learned this was contributing to toxicity in my liver so I quit cold turkey! I take a veggie capsule daily with 3 drops each of Lemon, Lavender, Peppermint and Copaiba. During spring I take another capsule in the early evening. I do not add a carrier oil."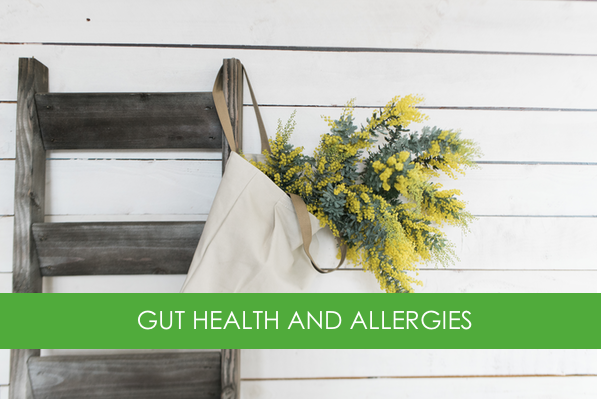 Combat Seasonal Struggles by Nurturing Gut Health
1. Eliminate pasteurized dairy in all forms. Pasteurization of dairy can make you prone to allergies and asthma while raw dairy can aid in prevention. According to an article published last year in the National Library of Medicine, "The epidemiological evidence showed that the protective effect on allergies and asthma is exerted by raw milk, but not by processed
(or weaker)
commercial milk."
1
2. Source the best, raw, unfiltered local honey in your area. Honey is a natural prebiotic, which helps restore healthy gut flora. While the US has deemed honey an invalid aid for allergies, much research has been done abroad validating it's effectiveness. It certainly can't hurt and it's a far better option for nurturing good gut health than refined sugar!
2
3. Reduce or eliminate added sugars and gluten. Many people with seasonal issues report nothing short of miraculous improvement when they eliminate gluten-containing grains and sugar.
4. Look at the GAPS Diet as a long term solution for rectifying gut imbalance. Dr. Natasha Campbell-McBride MDs book "Gut and Psychology Syndrome" is a primer on this subject. She not only describes in detail how gut dysbiosis develops in the first place but outlines a comprehensive plan for rebalancing gut flora and putting autoimmunity into remission for good.
5. Consume a diet high in cruciferous and green leafy vegetables. Broccoli, cauliflower, Brussel sprouts, spinach, kale, and other greens are incredibly nourishing to your gut health. According to HopkinsMedicine.org, "Research shows that leafy greens also contain a specific type of sugar that helps fuel growth of healthy gut bacteria."
3
6. Make sure you are getting the right enzyme support! When food is not digested fully we are unable to utilize all the available nutrients and our gut suffers causing stomach issues of all sorts! Watch for the next newsletter for more info on Allerzyme.

7. Consume probiotics to naturally restore healthy gut flora. Fermented veggies, yogurt, and kombucha are easy ways to get more probiotics in your food. Life 9 Probiotics are unparalleled! Specially formulated with probiotics that will not counteract each other and infused with essential oils to maximize the benefits.
Kids need probiotics too! Especially if they have ever been on an antibiotic. KidScents® MightyPro™ is a unique, synergistic blend of prebiotics and probiotics in a supplement specially formulated for children. Packaged in easy, one-dose packets that can be taken almost anywhere you go, this supplement features over 8 billion active, live cultures to support digestive and immune health.
---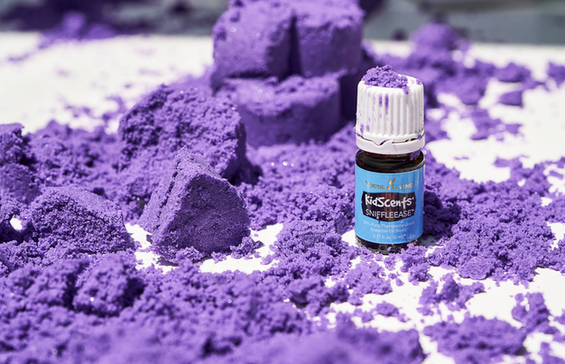 JUST FOR FUN!! DIY AROMATHERAPY MOON SAND
Moon sand looks like it was brought home from an imaginative kiddo's latest fantastical lunar landing! Also called kinetic sand. This colorful, other-worldly, moldable sand is the sensory activity parents love just as much as preschoolers. Press your homemade moon sand into any shape and size for endless hours of play!
Infuse it with your choice of essential oils to promote what you need. Clarity? Relaxation? A boost of energy? Keep it at your desk and use a spoon to stir up the aroma while you work.

To Make Moon Sand:
Ingredients
• 2 ½ cups fine sand
• 1 ½ cups cornstarch
• ½ cup fractionated coconut oil (liquid) - any organic oil works.
• Natural food coloring (optional)
• 5–8 drops KidScents KidPower or oils of your choice

Instructions:
1. Add sand and cornstarch to a bowl and sift thoroughly until they are combined.
2. Add organic food coloring drops and mix until color is incorporated.
3. Add in oil gradually, stirring until the mixture forms a dense sand.
4. Get your hands in the mixture and start to knead and mold.
5. Add essential oil and mix until combined.
6. Play away!

Storage:
To keep your DIY sand fresh, store in an airtight container or reusable storage bag. Keep in a cool, dry place for up to a month. Is your scent fading? Add 5–10 drops of essential oil to bring your moon sand back to life.
---
---
Your health can be better ~ naturally. Feel free to
email me
for a free consultation.
To order Young Living Essential Oils or nontoxic products, please use my link:
youngliving.com - thanks!