Whether it's a new gymnastics class, a visit to the doctor, piano class, a new school year, a different Sunday school, or babysitter - our young'uns face stress day-in and day-out. Anticipating and facing things with confidence is what we want for them - right?! But they are little humans and many of them, just like you, experience what seems like never ending worry. It's a lot - just being human!
Unfortunately, anxiety scrambles the brain and decreases the ability to absorb and retain new information.1 And that is a problem! Whether they're in school or not. Focus and attention is important in every area of life. But when the brain is scrambled with worry, it's a struggle.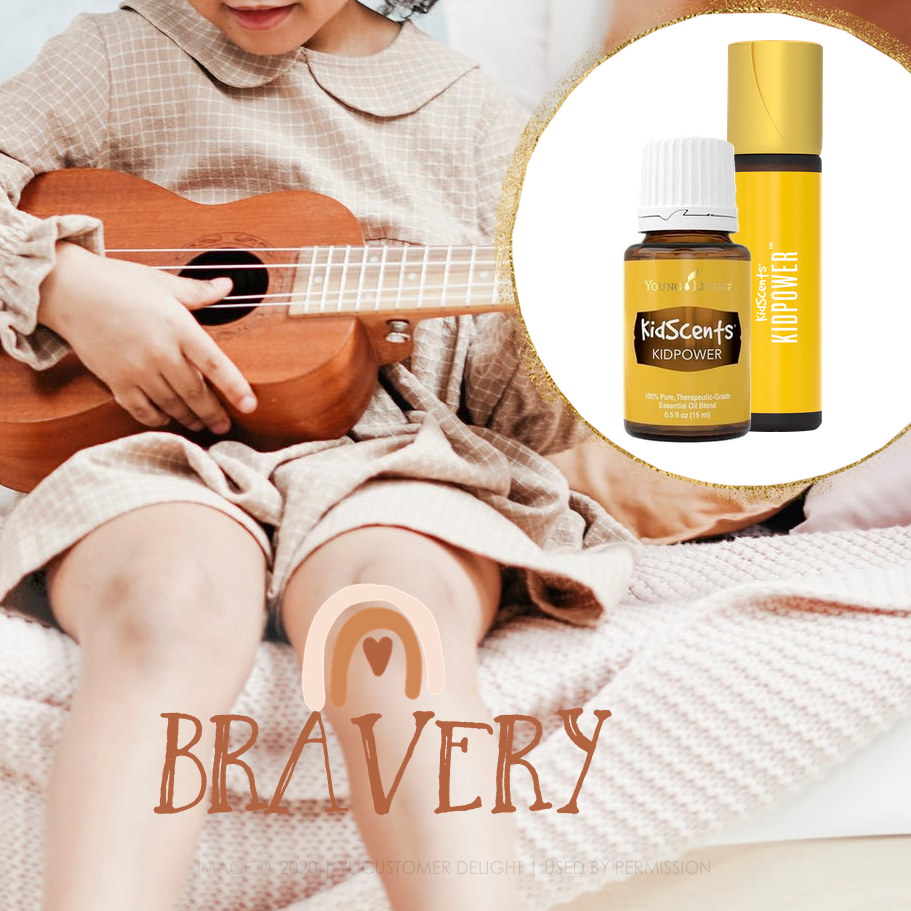 KidPower is a unique blend
formulated to inspire feelings of confidence, courage, and positivity. Applied to wrists, temples and/or the back of the neck, it can inspire, motivate, and empower. Apply before embarking on the day and pack it in their backpack to give them a sense of self sufficiency and the independence they need to feel capable of handling their daily challenges. Diffuse it in the family room to help the whole family feel more positive.

BENEFITS OF KIDPOWER
The aroma inspires feelings of confidence and courage.

Reduces edginess due to stress and worry.

Supports mental health.2
Promotes positive feelings and emotional well-being.

Prediluted for delicate skin and quick application.
HOW TO USE KIDPOWER
Apply over heart, on wrists, and feet etc...

Diffuse to share the benefits with the entire family.
The KidPower blend includes Frankincense and Spruce, both of which were used in ancient spiritual practices because of their grounding effect. It also includes Geranium and Tansy also used for calming nervous irritability.
ADULT TIP:
Valor
is the perfect blend when you need more

confidence, courage, and positivity.
An article put out by panicandanxiety.org3 might help you understand a little more about how essential oils can help.
---
---
Your health can be better ~ naturally. Feel free to
email me
for a free consultation.
To order Young Living Essential Oils or nontoxic products, please use my link:
youngliving.com - thanks!