Jun 2, 2021 12:33 PM Central
Young & Wholly Living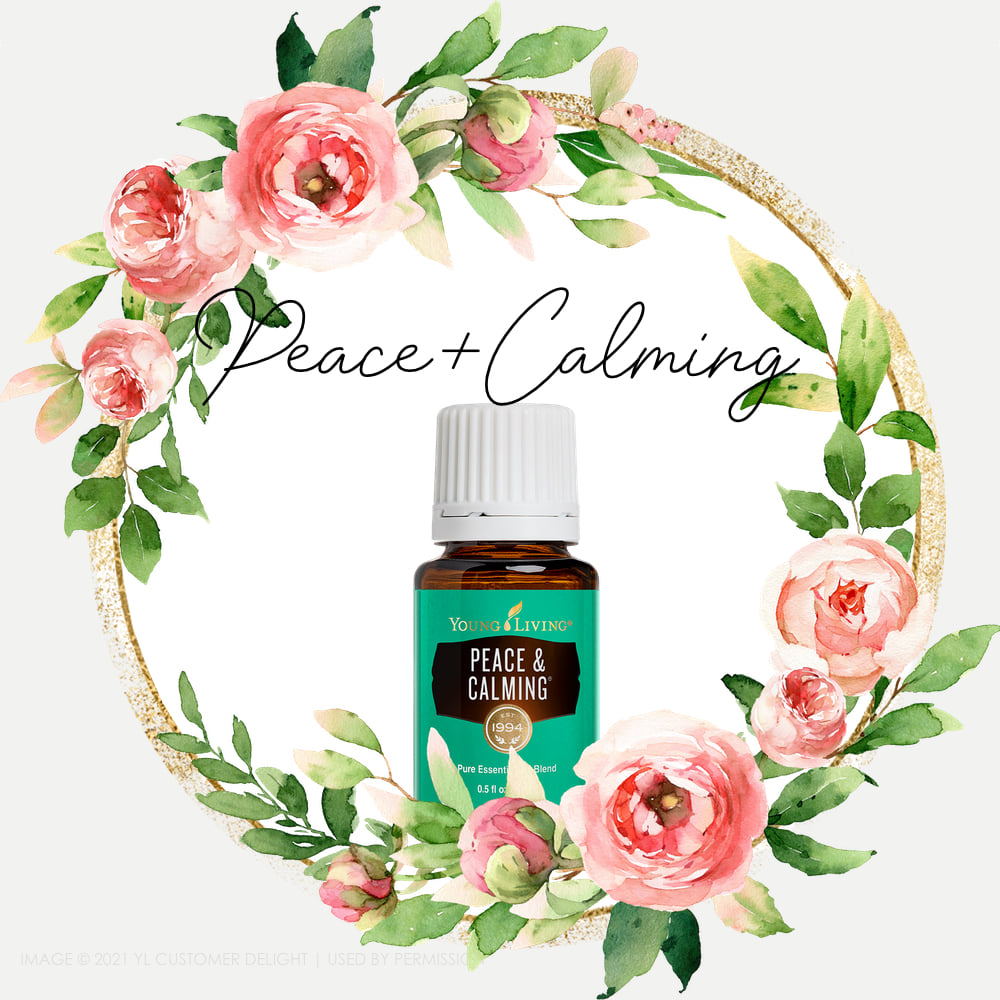 Peace & Calming Oil Blend
Peace & Calming essential oil is a gentle, sweet blend of Ylang Ylang, Orange, Tangerine, Patchouli, and Blue Tansy. This lovely blend is a wonderful way to start and end the day! Add it to your morning meditations, before you have a big meeting or return home to a house full of kids. Keep one with you that has a roller top on it so you can slather up whenever you need to, and one at home - especially if you have kids or when tension with your partner is high. It's also a great one to diffuse at bedtime for both children and adults.
HISTORICAL USES OF THE OILS IN PEACE AND CALMING
People have used Tangerine & Orange peel, as well as other citrus fruits, as a source of medicines for thousands of years. Herbalists have used the rinds as medicine for numerous maladies throughout history to improve digestion, relieve intestinal gas and bloating, and resolve phlegm, and it is known to improve a sad or sour disposition.

In the Philippines, where Ylang Ylang grows naturally, ancient healers made salves and ointments from the flowers to treat cuts, burns, and insect and snake bites. In the Molucca Islands, people first used the oil as the main ingredient in Macassar oil, a hair pomade that later became popular in Victorian England. In France it's been used for anxiety, depression, mental fatigue, frigidity, palpitations and other heart related issues. For centuries, it has been used to help promote romance and sensual feelings.

Patchouli herb has historically been used in the major medical systems of the world. Traditional Chinese and Ayurveda healers prescribed patchouli for both external and internal treatments for colds, nausea, diarrhea, headaches, and fever. In India, patchouli leaves were historically used as an insect repellent. Patchouli was thought to be both cleansing and fortifying to the skin and was commonly used to help reduce oil on the skin.

The ancient Greeks were likely the first to cultivate Tansy for medicinal purposes, using it to treat intestinal worms, rheumatism, digestive problems, fevers, and to soothe sores. According to A History of Herbal Plants by Richard LaStrange, in the middle ages, Tansy was a favorite herb of women to help with conception and maintaining healthy pregnancies. By the early 19th century it was a highly sought-after herb because of its beautifying effects on the skin. Tansy is so versatile, it is still listed in the United States Pharmacopeia!