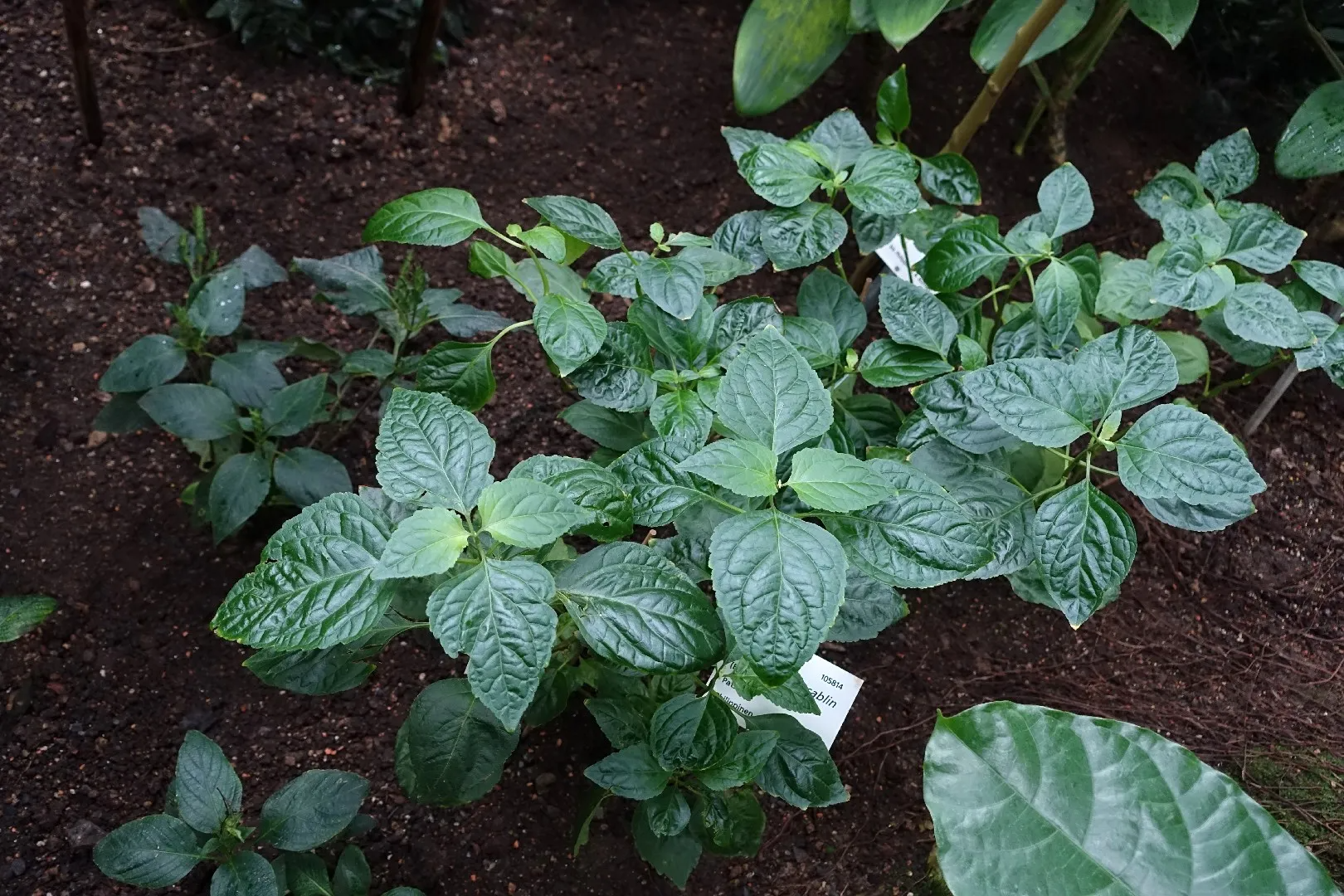 Hippies from the 60s used patchouli for a variety of reasons. It's unique, and pungent odor was unfortunately most well known for its use in incense in an effort to hide the smell of marijuana. They also used it to help calm them once the high wore off and they believed it helped with arousal. They were onto some things, but there is so much more. Check out the NIH Research!
The Plant
Patchouli simply means green leaf. It looks similar to mint because the plants are in the same family. Delicate pink flowers emerge in the fall. The scent and essential oil are primarily found in the flower's seed.
Historically
The Tamil people of Southeast Asia found Patchouli useful as an insect repellent and enjoyed its medicinal benefits by making an herbal tea with it's leaves and they used it as a culinary flavoring. The French used it's leaves to keep moths away when transporting silk and the people that purchased the silk fell in love with the aroma. Its not surprising that Europeans made a fortune selling patchouli oil as a pricey perfume!
The Science
Patchouli alcohol is the sesquiterpene that gives patchouli its robust power medicinally. There are other constituents like a-guaiene,
β-
guaiene, caryophyllene and eicosene that add to it's efficacy making Patchouli a powerhouse.
The Research
The conclusion of an article on NIH states:

"

Our results provide the promising information for the

potential use of patchouli alcohol in the treatment of influenza

A (H2N2) virus infectious disease."

1
It inhibits "adipogenesis and fat tissue development" which "inhibits obesity".2 Further, inhalation of Patchouli may affect metabolic diseases, but further study is required to prove this as fact.3
"Patchouli alcohol an essential oil of pogostemon Cablin, exhibits anti tumorigenic activity in human colorectal cancer cells."4
It is neuroprotective.4
It possesses anti-infammatory properties.4
If you are on a journey to live more naturally and want to try essential oils for their health benefits, please don't hesitate to reach out! Me, and my team have resources at our fingertips and can help you decide what might work best for you and your unique situation. Or, we can point you to the easy to use resources so you can be empowered to find your own solutions.
---
Your health can be better ~ naturally. Feel free to
email me
for a free consultation.
To order Young Living Essential Oils or nontoxic products, please use my link:
youngliving.com - thanks!