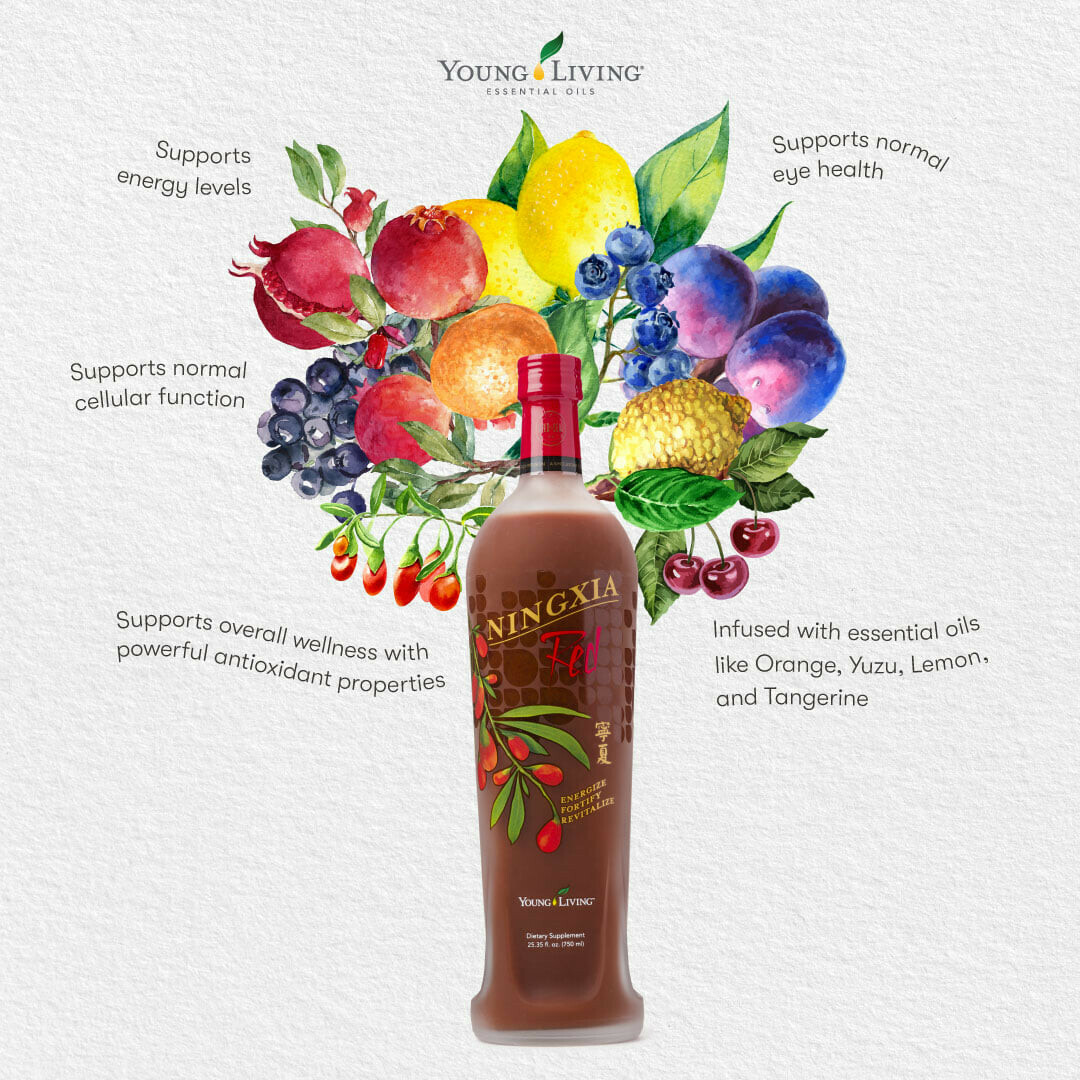 Ningxia Red
This yummy drink has become my favorite daily supplement for overall wellness! The super concentrated antioxidants have helped me stay well when so many others around me were sick with all the things… I take an ounce each day or more if I feel like I may be coming down with something and it's kept me well for over a year!
One ounce of NingXia Red is equivalent to each of the following in terms of antioxidant nutritional value:
4 pounds of carrots

2 quarts of carrot juice

8 oranges

1 pint of orange juice

2 pounds of beets

2 cups of beet juice

3 cups of raspberries

2 cups of blueberries! (I love blueberries, but eating 2 cups a day might take away my love!)
Young Living has exclusive distribution rights for the NingXia wolfberry - the elite Goji Berry harvested from our farm in NingXia, China.


If you want to try Ningxia Red for yourself,
get it here.
It costs less per serving than a latte or that after work drink.
Find more testimonials in our website vault. Signup is easy and free!
I want to share with you how others in our group have dealt with their issues. This is not medical advice, just stories about what others have tried.
---
Your health can be better ~ naturally. Feel free to
email me
for a free consultation.
To order Young Living Essential Oils or nontoxic products, please use my link:
youngliving.com - thanks!