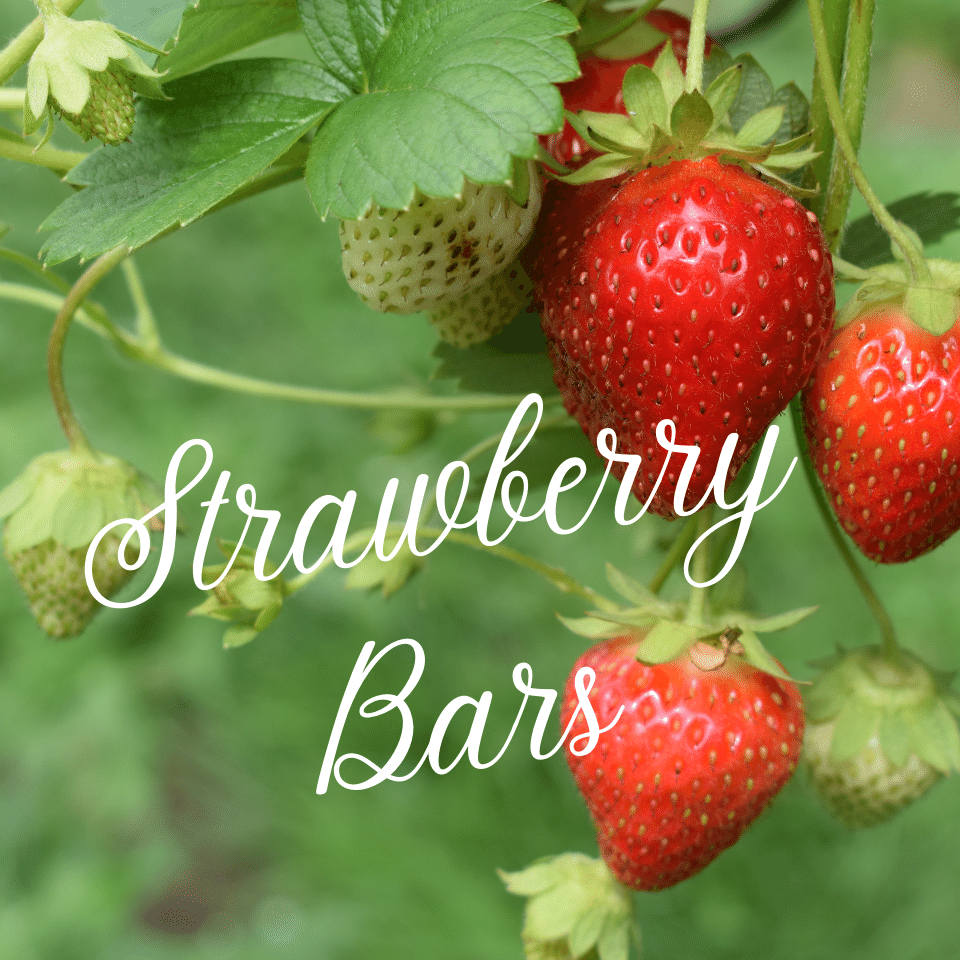 I made these Strawberry Bars for a shower last weekend. The recipe included white sugar and all purpose flour but I made substitutions that actually made them taste better! Maybe my taste buds are finally being transformed to crave healthier foods? If I had a pan full to bring home after the shower, I'd think that was the case. But people gobbled them up and even asked for the recipe!! They were that good.
Ingredients
For the crust:
1 1/2 cups packed fine almond flour (do not use almond meal)
1 1/2 cups oat flour (I put 1 1/2 C oats in blender)
3/4 cup oats
1/2 teaspoon salt
1/2 cup melted and cooled salted butter (or sub vegan butter or melted coconut oil)
1/3 cup pure maple syrup
1/2 teaspoon vanilla extract
For the filling:
1 pound fresh organic strawberries, diced
3 tablespoons organic pure maple syrup
1 tablespoon arrowroot starch or tapioca flour (thickener)
1 teaspoon lemon juice
1/4 teaspoon almond extract
Instructions
Preheat the oven to 350 degrees F. Line a 9x9 inch pan with parchment paper or spray the pan with nonstick cooking spray to prevent sticking. (just don't use the toxic stuff)
To make the base + topping: In a large bowl, use a fork to mix together the almond flour, oat flour, oats and salt. Add in melted butter, pure organic maple syrup and vanilla extract and stir until a nice crumble forms and the dough begins to clump together. Reserve 1 cup of the mixture for the topping and set aside. Use your hands to evenly press the remaining dough into the bottom of the pan.
Bake the crust for 10 minutes, then remove from heat.
While the crust is baking, make your strawberry filling. In a medium pot over medium heat, add in diced strawberries, pure organic maple syrup, arrowroot or tapioca, organic lemon juice and almond extract. Bring to a simmer, then reduce heat to low and cook for 3-5 more minutes, stirring frequently until the mixture is slightly thickened and strawberries release some of their juices.
Pour strawberry filling over the crust then sprinkle the reserved topping evenly over the filling. Bake for 35-45 minutes or until the filling bubbles along the edges and the top is golden brown. Allow bars to cool completely before cutting, otherwise they will fall apart. To speed up this process you can transfer it to the fridge to cool. Serve with vanilla ice cream to enjoy as a dessert, have a slice as a healthy snack or, instead of a pastry, have it for breakfast!
~ Submitted by Connie Sue Soules
---
Your health can be better ~ naturally. Feel free to
email me
for a free consultation.
To order Young Living Essential Oils or nontoxic products, please use my link:
youngliving.com - thanks!