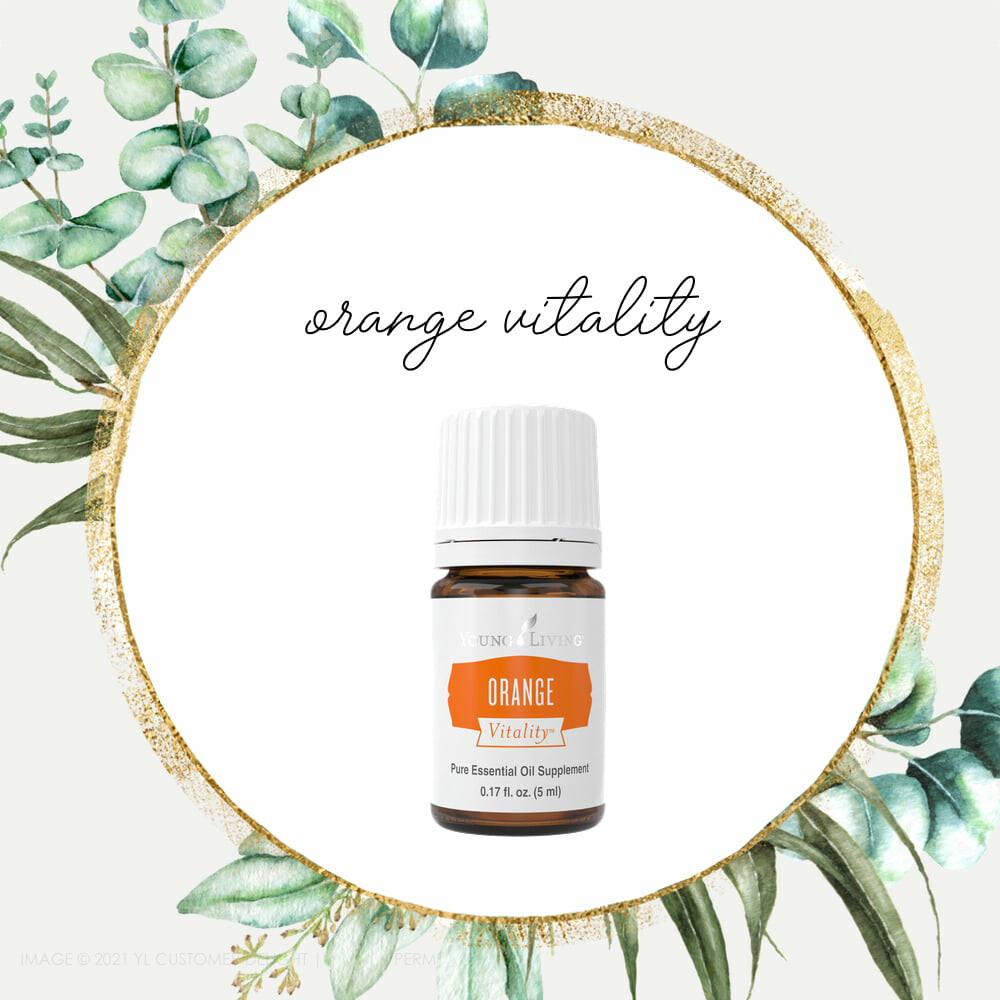 Orange essential oil is cold-pressed from the rinds of oranges and has a juicy aroma reminiscent of the fresh fruit. Because of its uplifting effect on our neurological system, (see the research below) it is an important ingredient in popular blends such as Peace & Calming®, Christmas Spirit™,

Envision™,

Abundance™, and many others.
The price point is great and all by itself, Orange Essential Oil, when diffused can fill a room with a sense of peace, harmony, and creativity. Alone, the scent is a little too sweet for me, so I often combine it with Thieves to get a mood and immunity boost!
Just add a couple of drops to your water*, apply topically** or add several drops to your diffuser - you will reap the benefits no matter how you use it!


HISTORICAL USES
Herbalists have used the citrus peel or rind, to improve digestion, relieve intestinal gas and bloating, and resolve phlegm, all of which have now been documented scientifically.
The Science
There are many studies stating that orange has been found to improve mood, reduce anxiety, boost self-esteem and help you feel more relaxed, especially for dental procedures1and women who are about to give birth.2
In addition studies have shown orange to be beneficial for those who have fractured a bone as it helped them cope with the pain.3
Orange Vitality likely helps with intestinal bacteria balance according to one study.4 Keeping your gut happy helps keep YOU happy.5
I'm sure by now you are wondering, what is the price point? Well, you are going to like it, but let me be clear, when you're buying essential oils it is beyond important to purchase exceptionally clean oils. It's clear, scientifically that they affect your neurological system and you absolutely don't want to be absorbing the toxins that are in most essential oils on the market, so price really should not be your biggest concern. Purity should be.
---
*Whether your bottle says Orange or Orange Vitality, the same oil goes in both bottles. We have both because of labelling laws. The Vitality label is just to satisfy the F D A.
**Citrus oils make some people slightly-very photosensitive. So be careful regarding sun exposure.
---
Your health can be better ~ naturally. Feel free to
email me
for a free consultation.
To order Young Living Essential Oils or nontoxic products, please use my link:
youngliving.com - thanks!