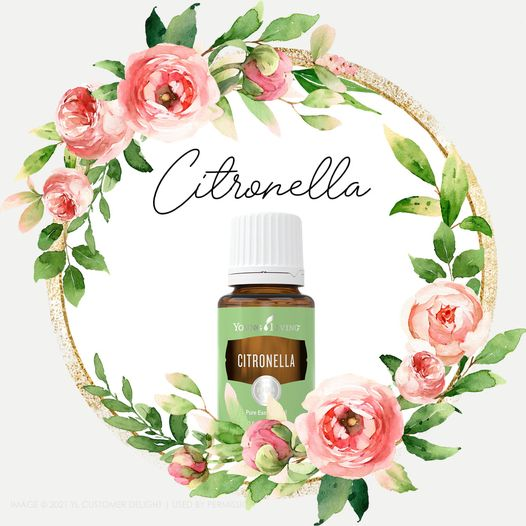 Citronella Essential Oil
Everyone has heard of Citronella, but what is it? Young Living Citronella is an essential oil that is steam distilled from the leafy parts of the citronella plant, also known as Cymbopogon nardus. Some love the fragrance, others tolerate it, but can't live without it! From outdoor candles, sprays, lotions, and other camping and outdoor essentials - most people recognize the smell.

As a relative of Lemongrass, Citronella has a strong scent that is slightly citrusy. The purity of our Citronella makes it a safe alternative to what your might otherwise purchase. It can be used in both indoor and outdoor spaces, or can be an effective repellent when mixed with other oils and used as a body spray. You can even add a drop to your daily moisturizer if bugs really love you!
HISTORICAL USES OF CITRONELLA
Historically, crushed Citronella leaves were used to deter insects. Ancient Chinese cultures found Citronella to be an effective treatment for rheumatic pain. In numerous cultures and countries, the citronella leaves have been used for treating menstruation problems, digestive problems, fevers, intestinal parasites, and insect repellants.
---
Your health can be better ~ naturally. Feel free to
email me
for a free consultation.
To order Young Living Essential Oils or nontoxic products, please use my link:
youngliving.com - thanks!