Eating fresh leafy green vegetables seems easier to do in the summer for me. I don't know why. Maybe because they are fresh and light, and when it's hot I generally eat lighter. But, even then, I probably don't get enough to reap all the wonderful benefits they provide.
Studies show that leafy greens reduce the risk of Type 2 Diabetes,
lower the risk of cancer,1 reduce the risk of heart disease, lower

the risk of bone fractures in middle-aged women,

help in stroke recovery and decrease the risk of another stroke.2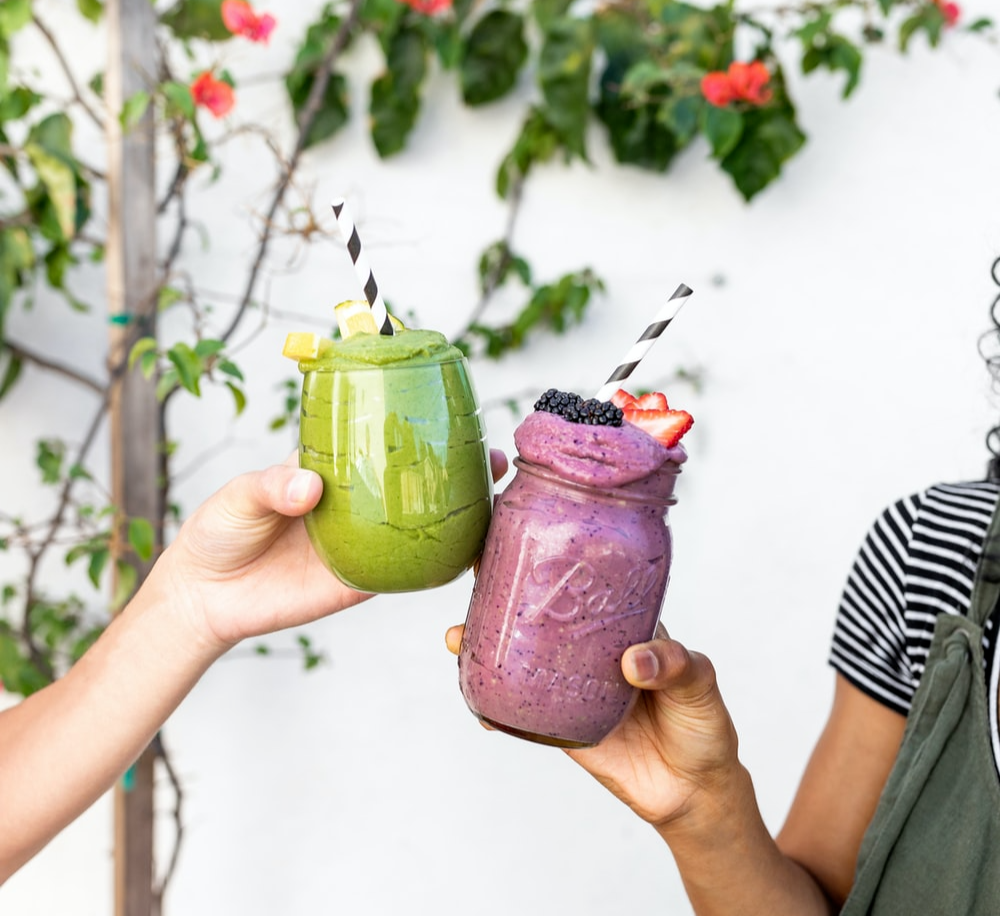 ☘️
With St. Patrick's Day right around the corner, what an appropriate subject!
☘️
Unless we are stuffing a blender FULL of dark leafy greens in a smoothie for breakfast, plus eating them at lunch and dinner, we are probably not getting enough to reduce our risk of Type 2 Diabetes3 - not to mention all the other benefits.

If you are already eating a lot of greens, you may not need to worry about adding any. But how much is a lot? One study suggests that an addition of one serving per day of green leafy vegetables is associated with a 9% lower risk of diabetes, but. . . that's on top of the five recommended servings per day - that IS a lot! Furthermore, your body's ability to absorb all the nutritional benefits may not be high enough to make diet alone a sufficient means for getting the health benefits you need.4 Bummer!!
There's no doubt - we need what they offer! Leafy green vegetables also contain a variety of carotenoids, flavonoids, and many other powerful antioxidants. It's a well-known fact that antioxidants are crucial for good health and have cancer-protective properties.
Yet, there are many good reasons to feel a little discouraged. Maybe:
Adding more greens to your meal plans seems like a daunting task.
Your family hates vegetables.
You understand that your body may not be able to absorb enough of the nutrients to make it worth the effort.
Organic greens are very expensive where you live.
GET TO KNOW: MULTIGREENS
Young Living MultiGreens supplement is designed to support the glandular, nervous, and circulatory systems and boasts the antioxidant properties green leafy vegetables provide. The proprietary blend of spirulina, alfalfa sprouts, choline, eleuthero root (aka Ginseng root), sea kelp, barley grass, bee pollen, and essential oils makes it an excellent bioavailable source for the benefits leafy greens provide.
Adding this daily supplement to your routine is a simple solution that offers great rewards! Take 3 capsules a day, or pop them open and sprinkle in a smoothie, or over your food. If your littles reject green vegetables, or you have a partner who is a veggie hater, hiding the contents of this capsule in a smoothie, on a healthy pizza or main entrée might be the trick you need to up your family's leafy green intake! Good luck ☘️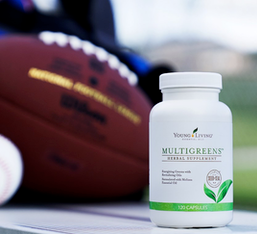 ---
---
Your health can be better ~ naturally. Feel free to
email me
for a free consultation.
To order Young Living Essential Oils or nontoxic products, please use my link:
youngliving.com - thanks!