Blueberry, Lavender Ice Cream
5 ingredients & 15 minutes — that's all it takes to prep this healthy homemade ice cream!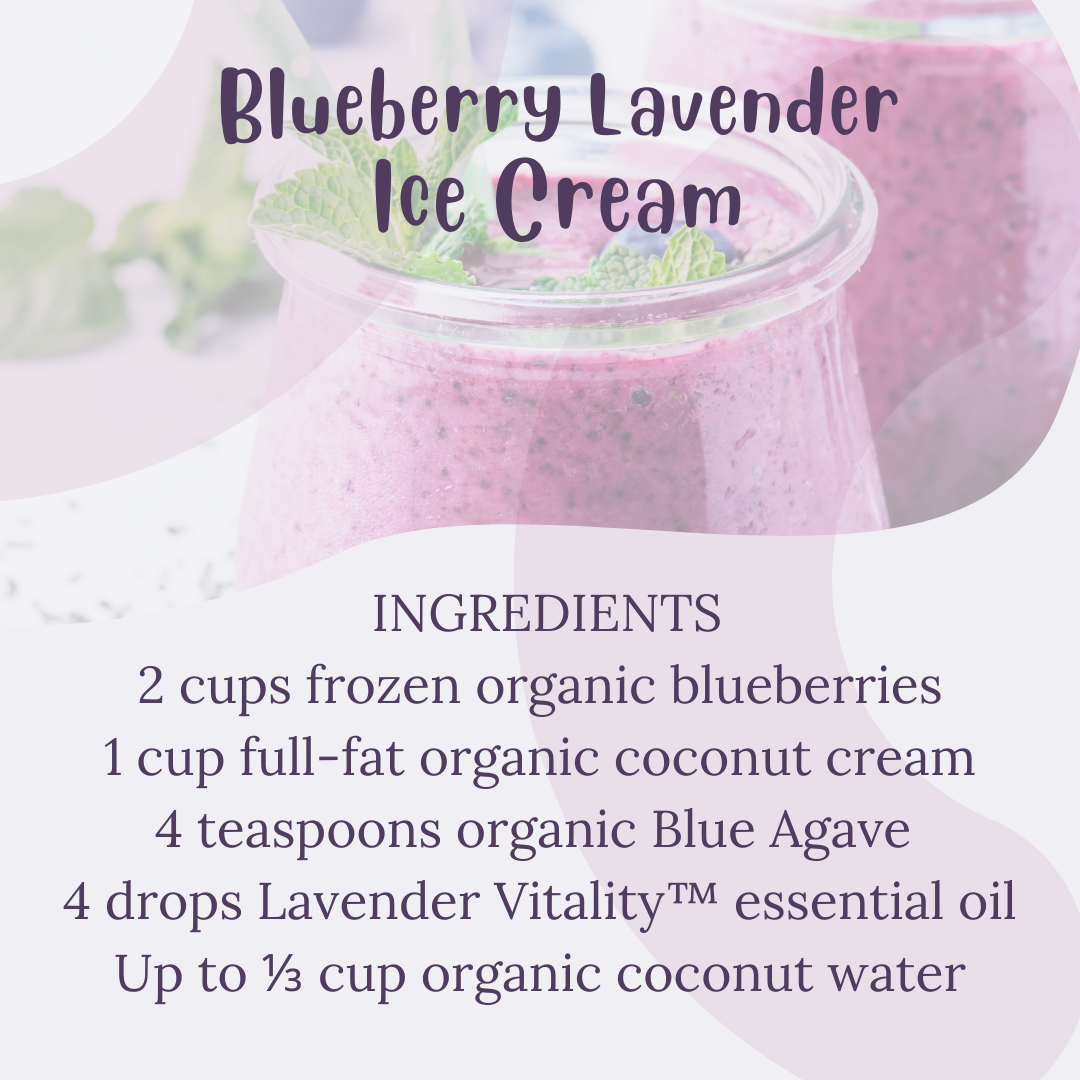 The flavor of lavender is becoming increasingly popular in desserts, but many of them don't even contain lavender. They are filled with artificial flavorings and color. But not this ice cream—or should we say "nice" cream - nicer to your brain and body, that is!
Blueberries give this blend a lovely purple/blue hue, while pure
Lavender Vitality
™ essential oil adds an extra dimension of flavor and sophistication. This plant-based dessert is the perfect finish to a backyard party or just a hot summer day.
1. Line a small casserole dish or large container with parchment or wax paper.
2. In a high-powered blender or food processor, add everything except the coconut water.
3. Pulse ingredients together, adding coconut water 1 tablespoon at a time to help the ingredients blend together smoothly. Stop when it's a thick creamy consistency.
4. Pour/scrape blended ingredients into the prepared dish, cover, and freeze for four hours.
5. Serve and garnish with a few blueberries, mint or fresh lavender.
---
Your health can be better ~ naturally. Feel free to
email me
for a free consultation.
To order Young Living Essential Oils or nontoxic products, please use my link:
youngliving.com - thanks!