Monthly Promos & Shopping Guide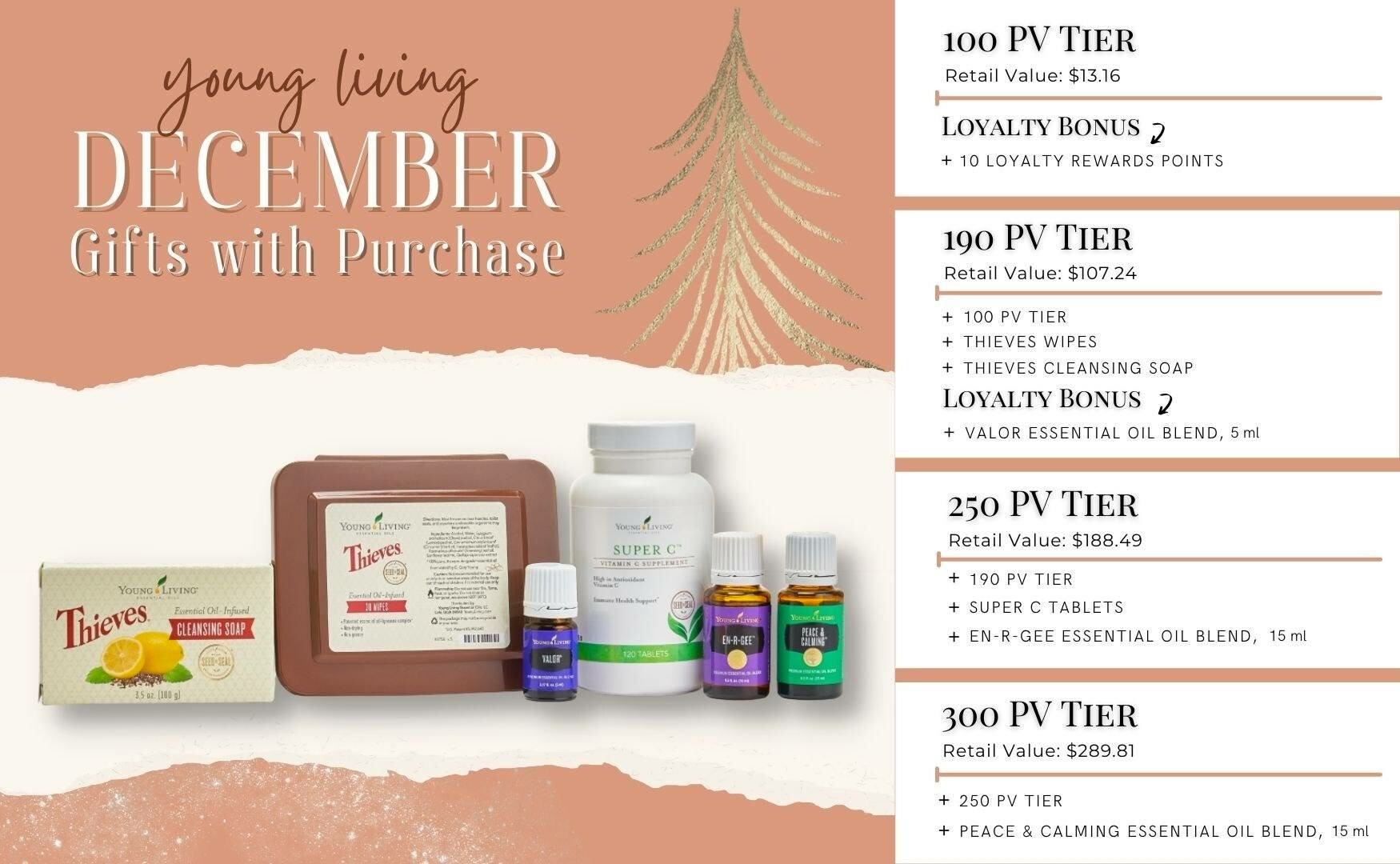 By shopping for your favorite Young Living products, you can earn these Gifts With Purchase. A Point Value (PV) has been assigned to every product - you will see it when you're shopping. When you reach 100 PV you get free shipping, at 190 PV you get products...

STS is our Subscribe to Save Program. If you order using STS you get the additional Gifts listed.

To find out what these oils can do for you see our
blog
.
---
Trying to become a non-toxic household? Here are some ideas.
If you hit the *PV amount you'll get the freebies listed in the Promo above. How sweet is that?!
A SHOPPING GUIDE
~ just to give you some ideas of how you might meet the PV for the various tiers.
100 PV Tier | EMOTIONS UNDER CONTROL
TOTAL: 103.75PV | $103.75
190 PV Tier | FIGHT THE CRUD WITH OILS & OIL INFUSED SUPPLEMENTS
100 PV order, plus
TOTAL: 197.75PV | $197.75
250 PV | THE BEST CLEANING PRODUCTS EVER & THERE'S NO TOXINS!
190 PV order, plus
TOTAL: 258.75PV | $258.75
300 PV | GUT HEALTH MATTERS
(it's your second brain)
250 PV order, plus
Alkalime
$33.50 - because proper acidity is crucial to good health.
TOTAL: 308.00PV | $308.00
---
Your health can be better ~ naturally. Feel free to
email me
for a free consultation.
To order Young Living Essential Oils or nontoxic products, please use my link:
youngliving.com - thanks!