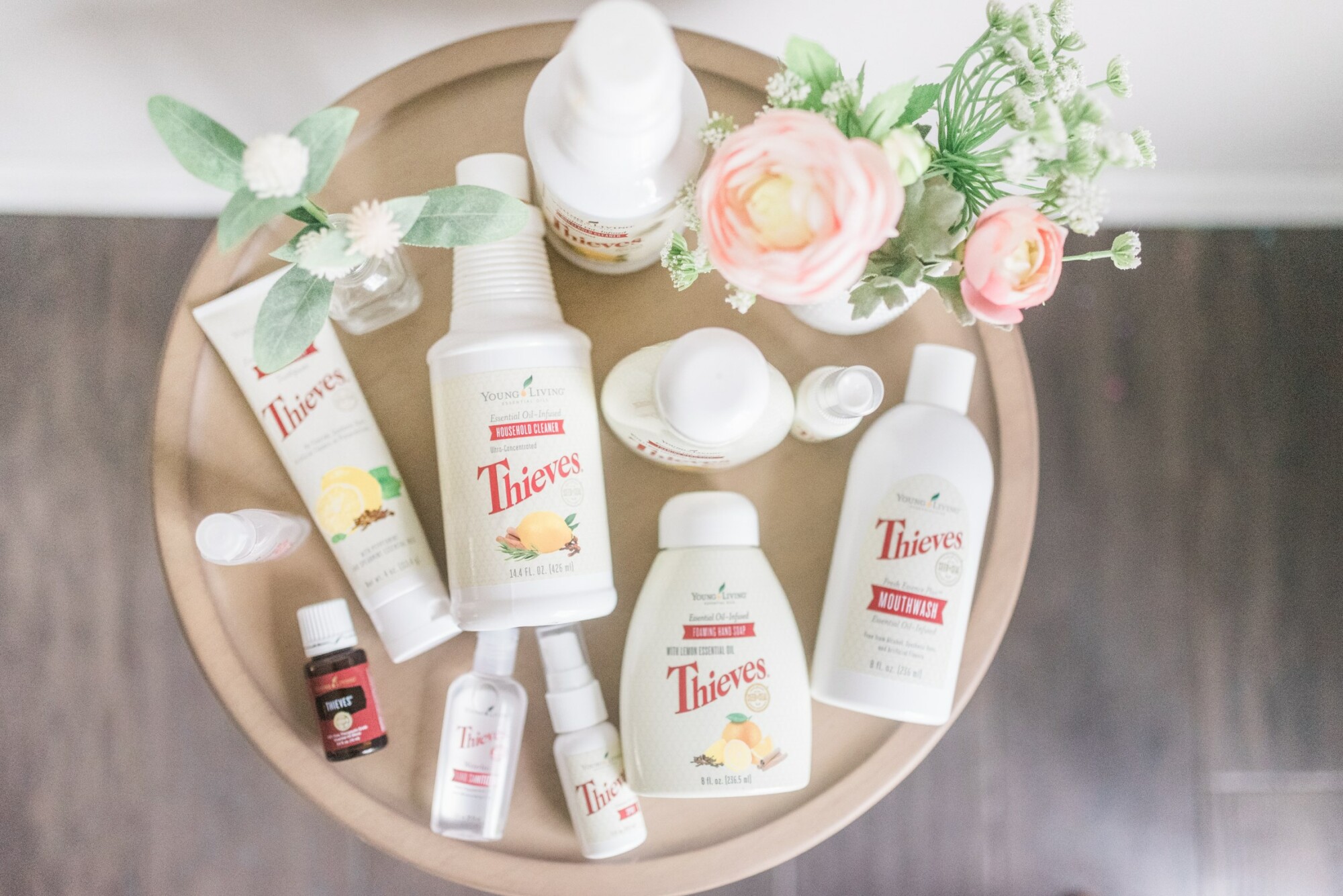 You may have heard the claims. . .
It's an Essential Oil. It's a Detergent. It's a Toothpaste. It's a Cough Drop. It's soap. . .
It's a cleaning miracle.
It boosts your immune system.
It's good for plants.
It's in classrooms.
It's in doctor's offices.
It's in hospitals.
It's legendary.
If you're still wondering, what exactly is Thieves? In it's basic form, it is a blend of essential oils. All the other items in the Thieves line are infused with this amazing blend of oils. In fact, they are so amazing that. . .
Doctors, Nurses, Dentists, Teachers, Mental Health Professionals, Yoga Instructors, Business Men & Women... LOVE our Thieves products and are not shy about telling people.

Thieves & The Bubonic Plague
During the last outbreak of the Bubonic Plague in 1720, thieves were robbing the sick and dying and never got sick! But they did get caught. They bought their freedom by divulging their secret for staying well even when in close contact with those who were sick with the highly contagious and fatal disease. Their secret was the combination of essential oils that Gary Young named Thieves!
Thieves is such a powerful blend that we have based a whole line of products on this blend of oils. Everything from cleaning supplies, to oral health products! Our Thieves products are beloved by doctors, dentists, janitorial services, teachers etc. . . Diffused, it cleanses the air, used topically it purifies the contaminates, and taken as a dietary supplement it bolsters the immune system.
The oils in Thieves are:

Clove, Lemon,
Cinnamon Bark, Eucalyptus Radiata, and Rosemary.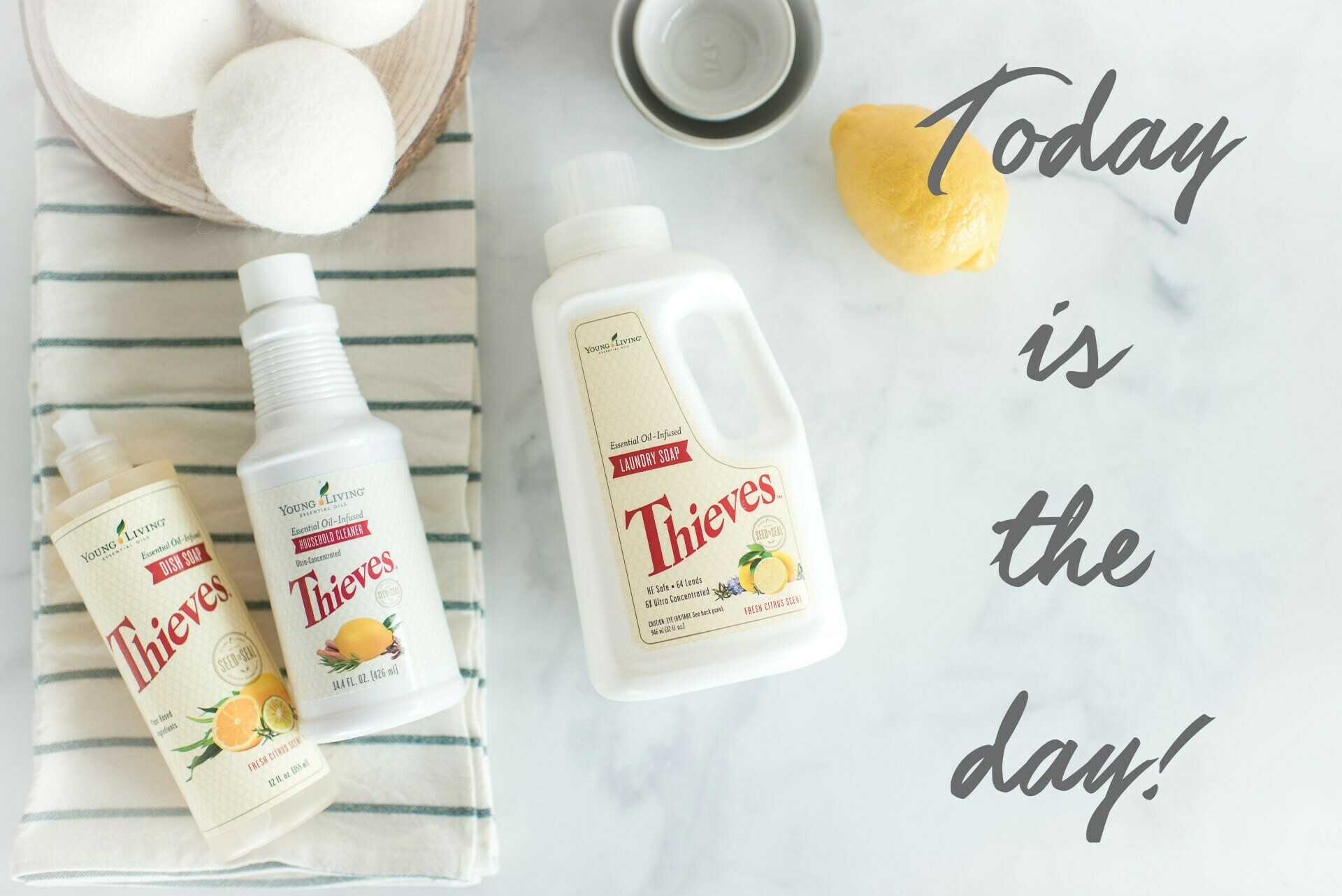 Everyone is warning us about indoor toxins mostly from cleaning products and air fresheners. There are multiple articles on NIH warning those who are contemplating pregnancy,1 those who have young children, 2 those who have breathing difficulties https://www.lung.org/clean-air/at-home/indoor-air-pollutants/cleaning-supplies-household-chem and those who want good brain health.3



Most cleaning products contain ingredients that are known carcinogens, respiratory triggers, hormone disruptors and poisons.

NIH regarding Just to get you started look up Phthalates. You'll find they interfere with hormones and are known carcinogens. TODAY is the day to clean up your cleaning!
Thieves Household Cleaner (THHC) is wildly popular because depending on the dilution, you can clean just about anything with it! THHC, baking soda (when I need a little grit) and Lemon EO (for sticky messes) are all you really need. I use THHC in the kitchen, bathroom, on carpet, wood floors, in/on the car, on the granite, on the limestone, stainless steel, leather, glass, on the grill, on the deck, in the garden...! A spot check will give you the assurance that Thieves is safe on everything.
It's far less expensive than most cleaning products because it is highly concentrated. You only need a capful for every 2-3 cups of water! With this ratio, one small bottle will yield you 25-30 16-oz spray bottles of safe, all-purpose cleaner... at just under $1 per spray bottle! Can't beat that price! Time to #DitchAndSwitch all your household cleaners for the Thieves all-purpose cleaner. Living above the wellness line and saving money at the same time. Double bonus!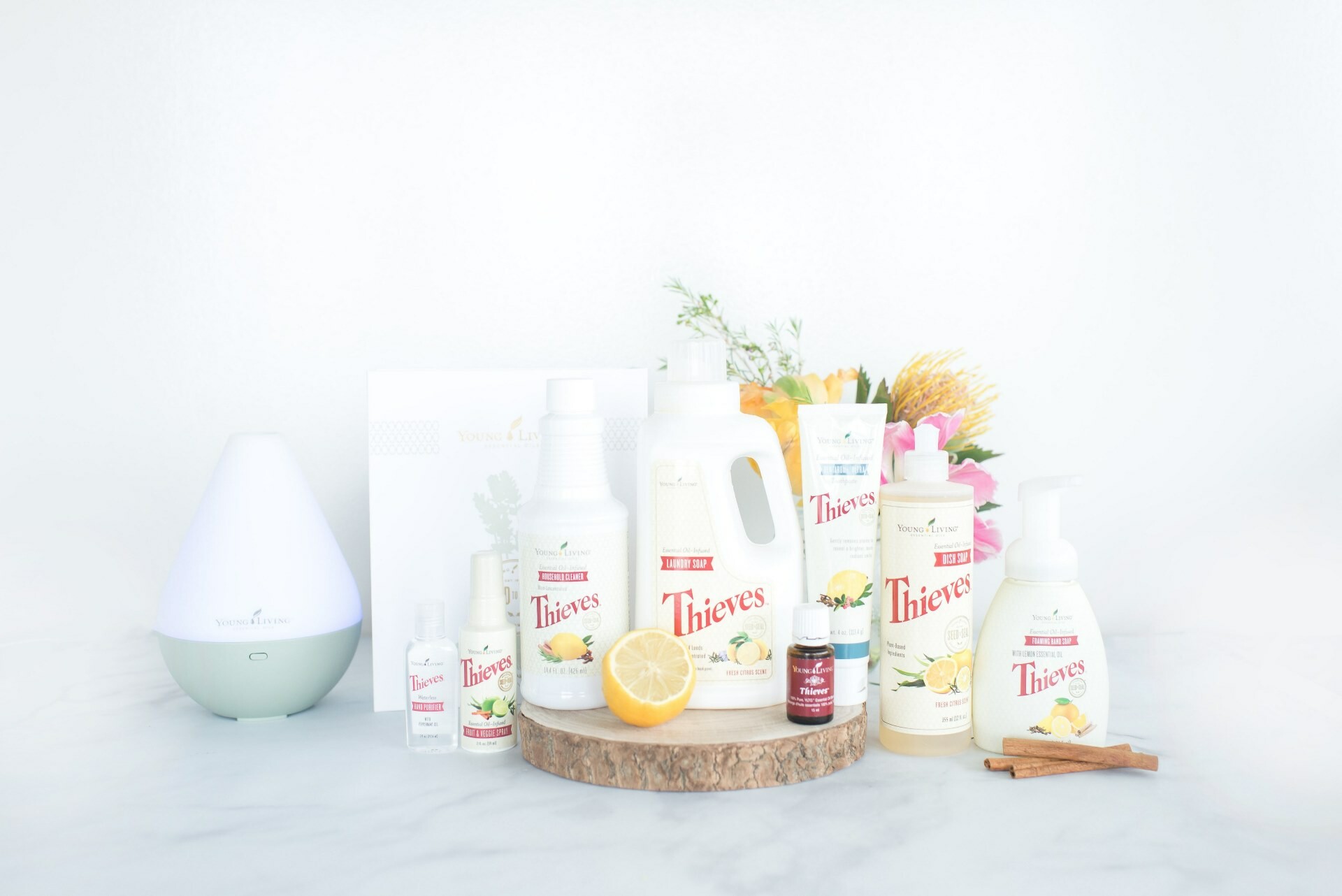 Thieves oral care products are designed with the technology to clean and freshen breath throughout the day without the use of any harsh chemicals and, we've overcome the need for controversial fluoride!
Thieves Whitening Toothpaste
Thieves Dental Floss
Thieves Fresh Essence Mouthwash 8-oz
Or how about boosting your immune system and reducing your cough with:
Thieves Chest Rub
Thieves Cough Drops
Wash Dishes or Do Laundry:
Thieves Dish Soap
Thieves Dishwasher Detergent
Thieves Laundry Detergent
To get everything in our Thieves line, go to www.youngliving.com and search Thieves. Please use this link to make your order. Thanks!
---
---
Your health can be better ~ naturally. Feel free to
email me
for a free consultation.
To order Young Living Essential Oils or nontoxic products, please use my link:
youngliving.com - thanks!