ROSEMARY SHORTBREAD COOKIES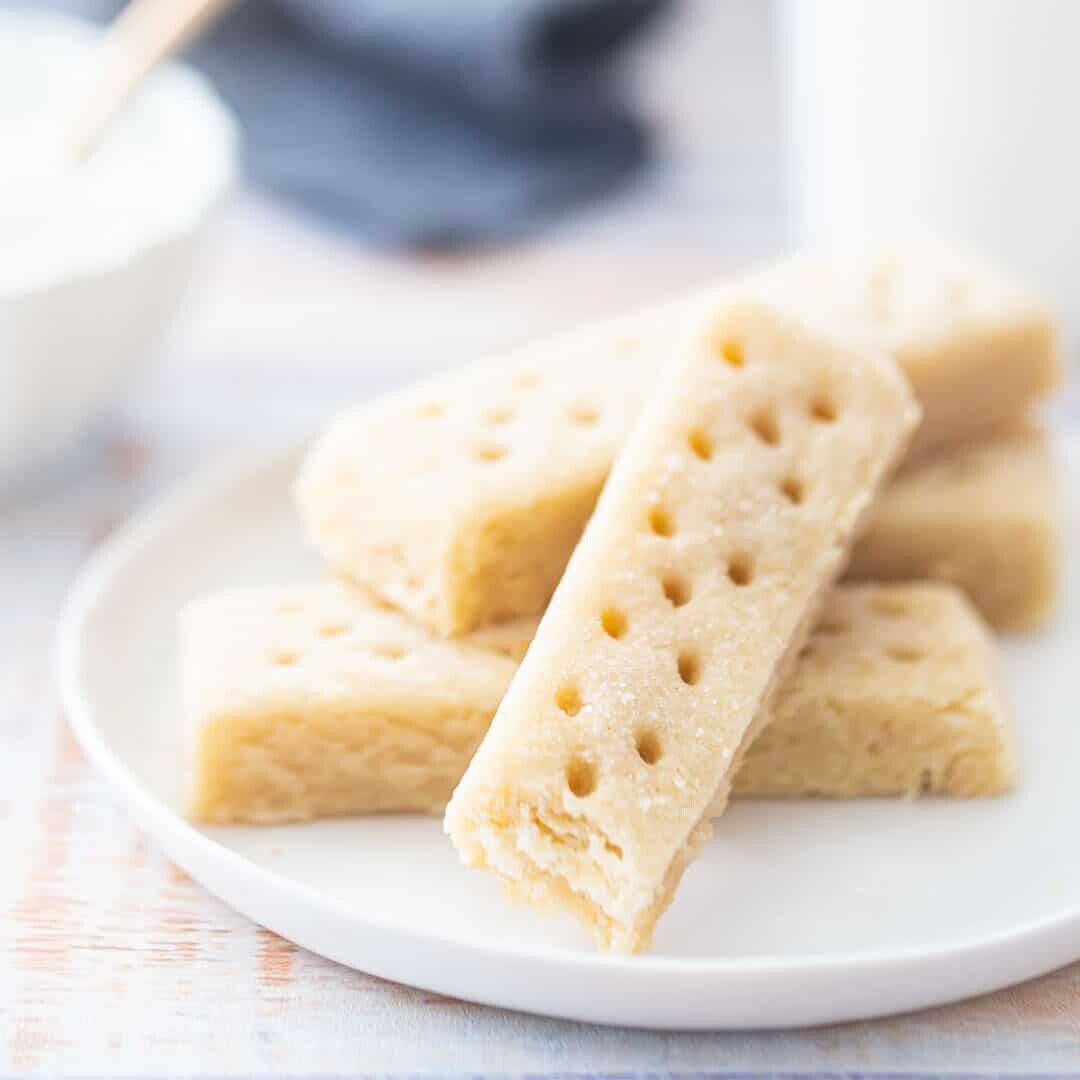 1 C. vegan butter (or regular butter)
3/4 C. - Erythritol/Monk Fruit Zero Calorie Sweetener
(Volupta)
Heat oven to 325º. Put a dollop of butter in your 8x8 baking dish or large pie pan and place in the oven for two minutes or until butter is softened. Use this to grease your pan.
Melt butter and then add 6 drops of Young Living's Rosemary Essential Oil.* Set aside a little of the butter in case you want to add more Rosemary at the end.
Cream together butter, sweeteners, salt and vanilla.
Note: While honey is a great antimicrobial sweetener, I will admit, it makes these shortbreak cookies a little too dense for my liking. We prefer not prefer not to use refined sugar at all at our house, so increasing the
Erythritol/Monk Fruit Zero Calorie Sweetener to 1 cup works for us since we like desserts a little less sweet than most people.
Slowly add flours. There are no eggs in this recipe, so it's safe to taste test now! If you want more Rosemary add it to the butter you set aside. The liquid butter just helps it distribute the Rosemary more evenly into the dough. You can also add more sugar or sweetener at this point if it's not sweet enough for you. Mix thoroughly into your thick dough and then press it into an 8x8 baking dish or large pie plate.
I don't know why people poke holes in the top of shortbread, but I do… I guess just because it looks pretty and says "I am shortbread".
Bake until golden brown. 35-45 minutes. They are scrumptious right out of the oven, but will be quite crumbly until they are cool. Baking them a little longer helps them stay together better once they cool.
This recipe is fast and easy and great for a crowd. I doubled the batch and put into a 9x13 and cut into 48 pieces.
I've learned my lesson… they get gobbled up quickly every time – unless you tell them they are gluten and dairy free!
*Young Living's Vitality line of essential oils is labeled in accordance with and meets FDA's food laws. Since YL puts the same Rosemary Essential Oil with all the same third-party purity testing in both bottles, I typically buy the larger bottles.
---
Your health can be better ~ naturally. Feel free to
email me
for a free consultation.
To order Young Living Essential Oils or nontoxic products, please use my link:
youngliving.com - thanks!